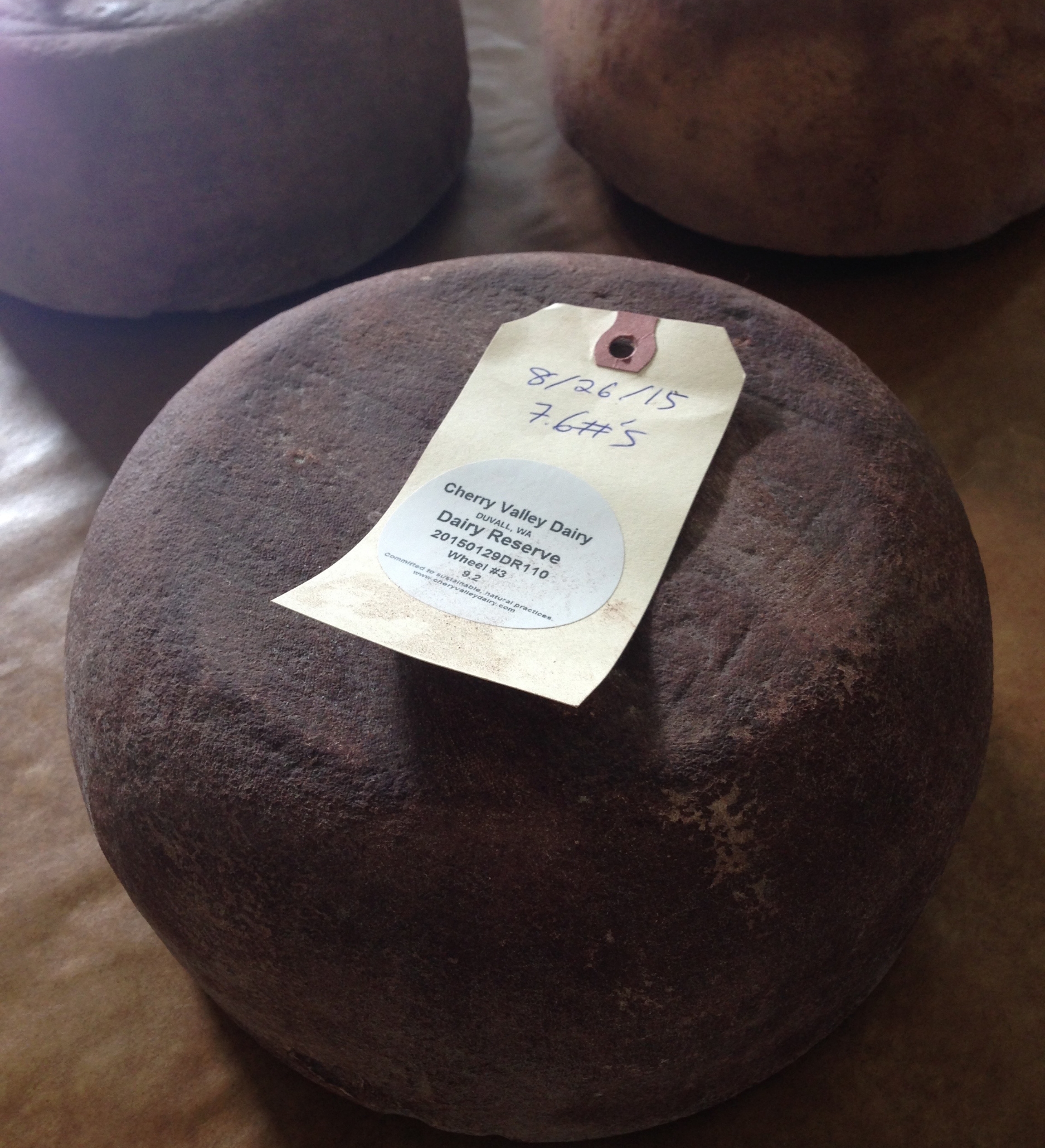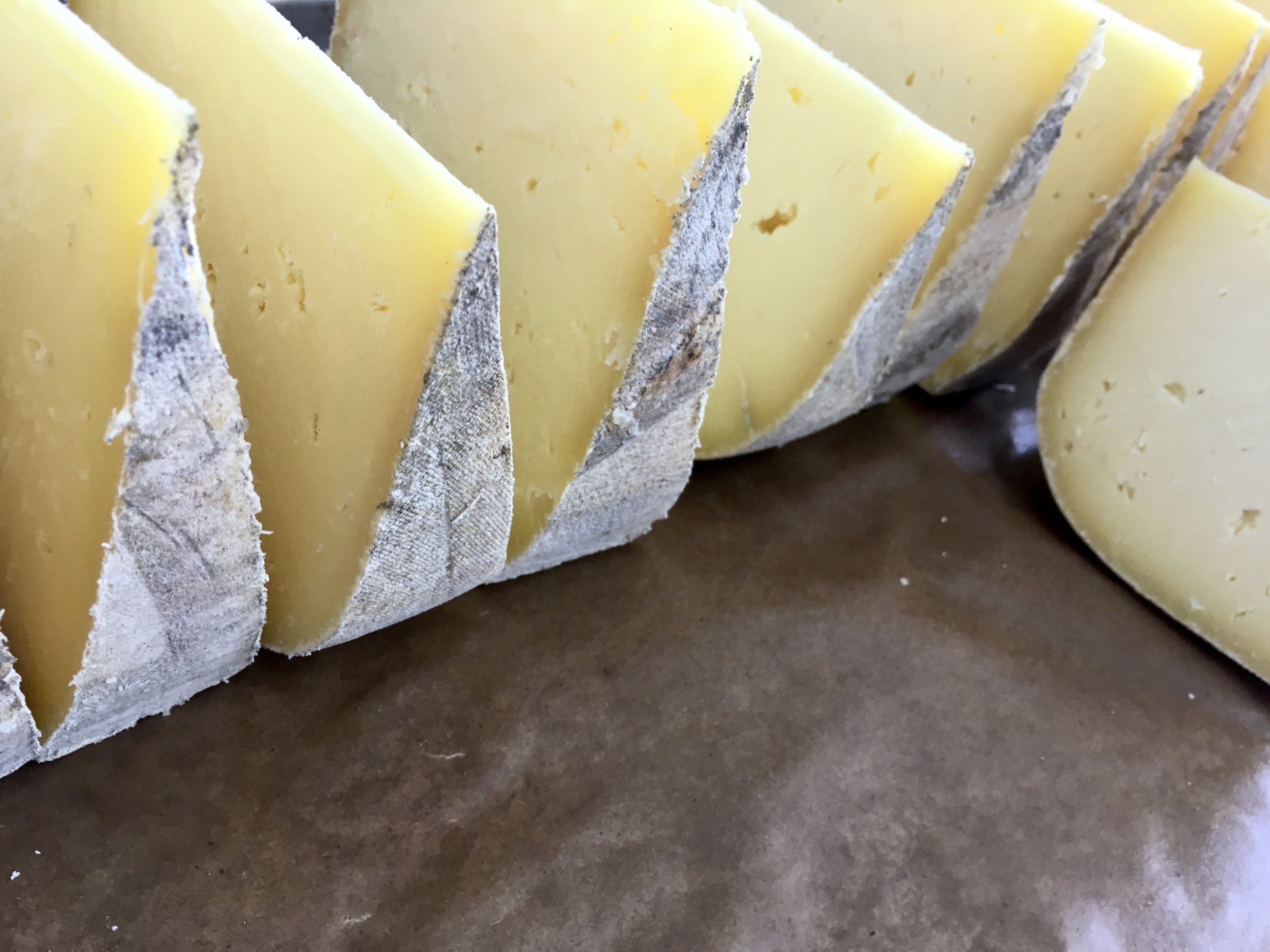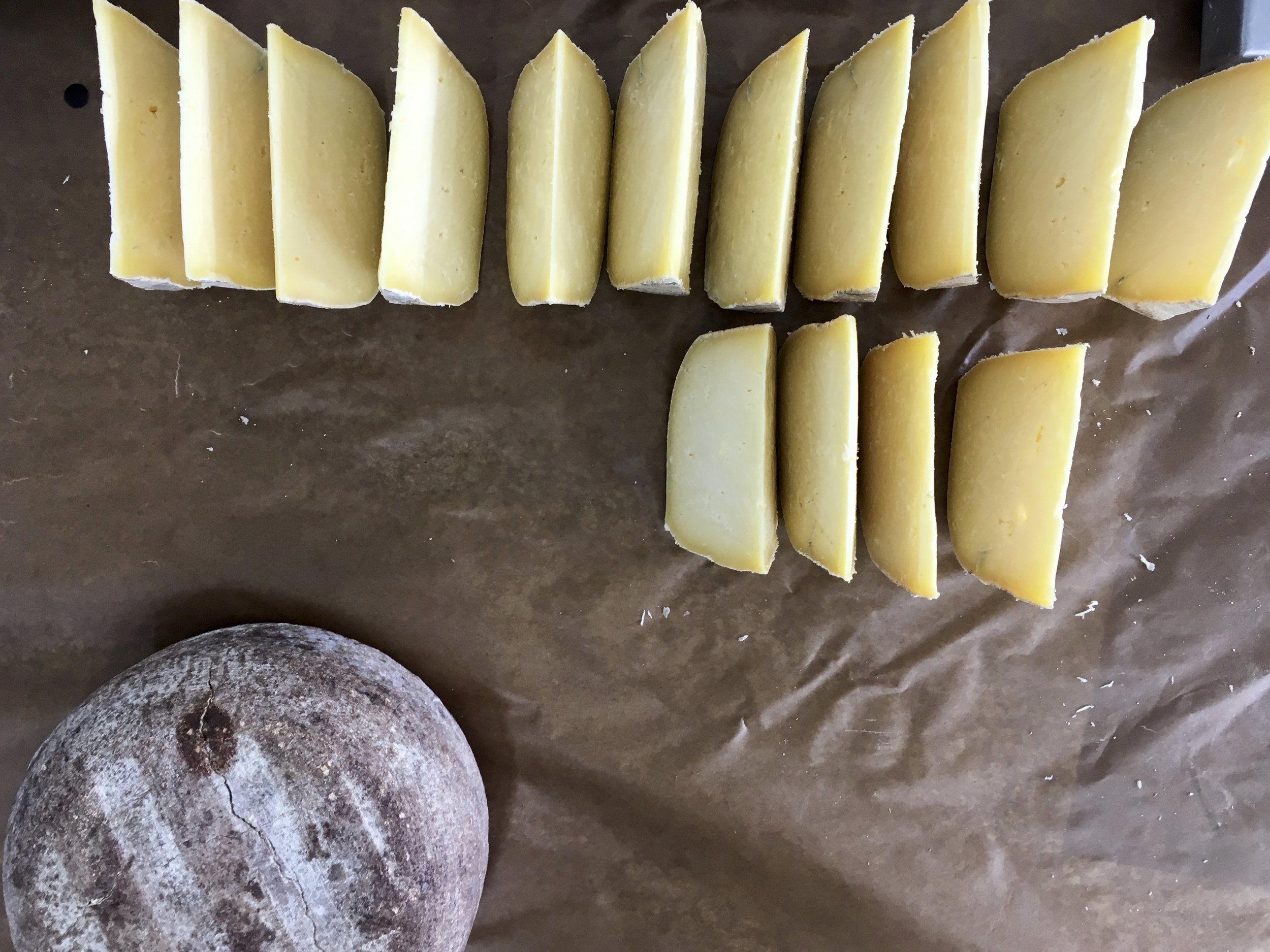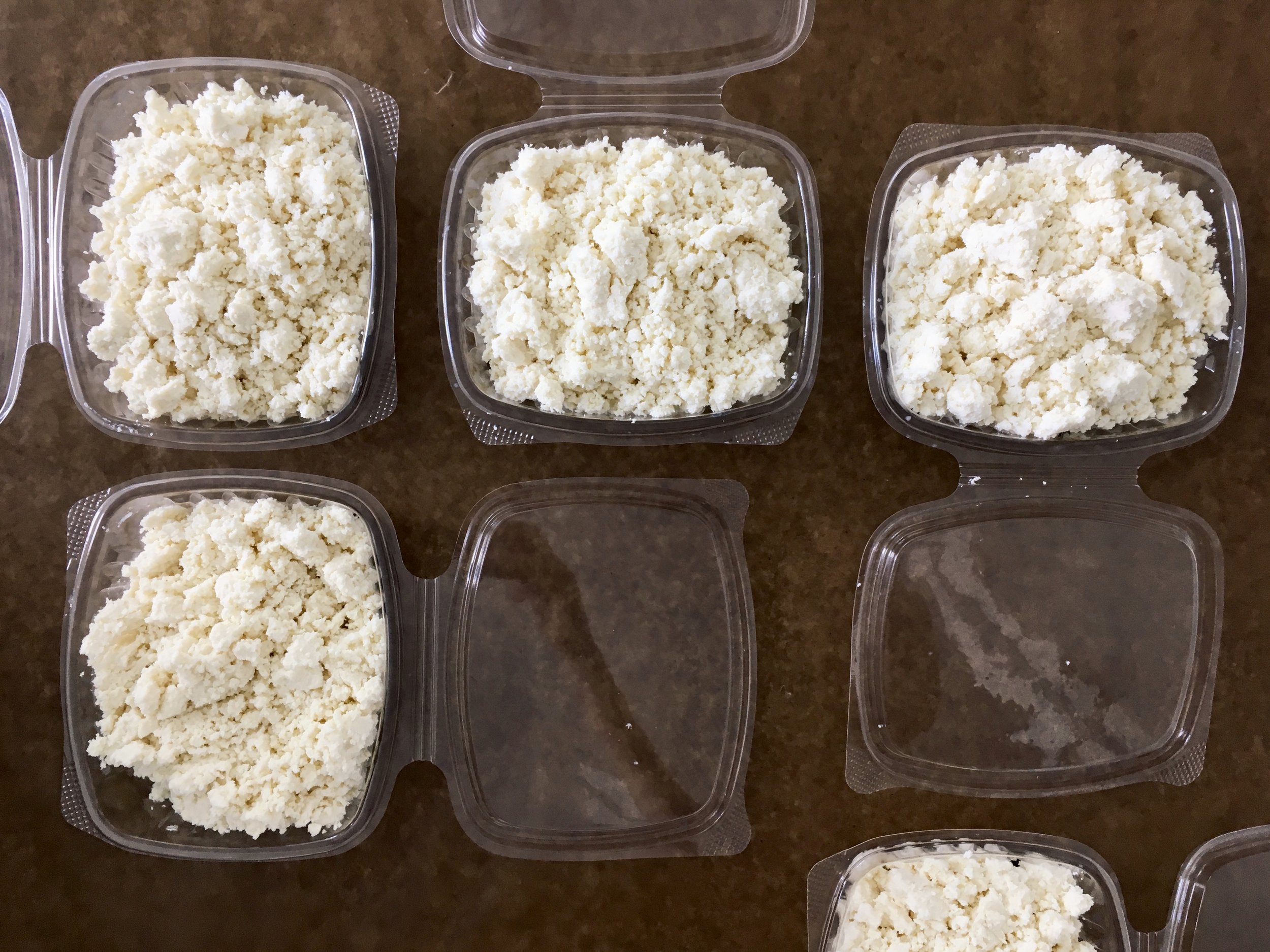 CHEESE:
Dairy Reserve - Tangy, sweet, and buttery with a smooth, nutty finish. A semi-firm cheese aged between 4 and 8 months with a cocoa, black pepper, and cinnamon-rubbed natural rind. 2014 ACS Winner.
Premium Reserve - Same make as our Dairy Reserve, but given an extra six months of careful TLC while it matures. Dense, fudgy texture with a sharp tangy complexity. 2014 ACS Winner!
1913 - With deep toffee, roasted nuts, and cave-y notes this cheese is our largest format cheese weighing in at around 20 pounds. Made with leftover curds from our Dairy Reserve this larger format and longer age, at least 18 months, truly is a game changer.
Meadow Bloom - A luscious, tangy, unctuous, mushroomy double-crème bloomy rind cheese that develops a nice briny earthiness as it ripens. The small format makes it challenging to resist consuming the whole thing in one sitting.
Whey Ricotta - A traditional Italian dry ricotta. Light, fluffy, and slightly sweet - a great addition to pasta, pizza, salads, and most sweet treats.
Fromage Blanc - A creamy, young, soft cheese made from skim milk and fresh Jersey cream. Available either plain or blended with a medley of fresh, locally-grown savory herbs.
BUTTER:
Cultured Butter -Silky-smooth, grassy and creamy - the way butter was meant to taste! Cultured in the European style and available in both gray salt and unsalted varieties. 2016 ACS Winner!
Herbed Rose - Fines Herbes - a classic French blend of dried green herbs - along with dried lavender and rose petals are gently folded into our signature Gray Salt Butter, resulting in a luscious, aromatic butter unlike anything you've ever tasted . A delicious addition to roast chicken, grilled cheese, or atop your next morning scone. 2016 ACS Winner!
 
Coffee - We take fresh, locally-roasted coffee grounds and steep them overnight in our cultured cream before churning. The result is a deep, earthy, butter that has subtle notes of cocoa and pepper. Pair with your next steak or use to top a baked sweet potato or fresh biscuit (an additional drizzle of raw honey on the latter certainly wouldn't be a bad thing either). 2016 ACS Winner!
OTHER OFFERINGS:
Cultured Ghee - Made from our signature cultured butter, this ghee is gently cooked and clarified down to its purist form - resulting in a milky, nutty, luscious fat source that has an impressive nutritional profile, is free of milk solids, and has a high smoke point.
Cultured Buttermilk - Freshly captured off of the butter churn, bottled, and chilled. Add to your favorite recipes for a nutritious and refreshing tang. 2014 ACS Winner!
Fresh Cream - Luscious, rich, and delicious. Jersey cow cream at it's best.
Fresh Whey - Protein-packed and exceptionally nutrient-rich. Numerous culinary uses including tasty additions to soups, stocks, cocktails, brines, baked goods, as well as an excellent vehicle for in-house fermentation - veggies, fruit, grains...you name it!
SEASONAL/LIMITED PRODUCTION OFFERINGS:
Please contact us for availability and pricing.
Meadow Muse - A sweet, grassy, buttery cheese made exclusively from the early spring milk from our herd. Aged for one-month and available in the late spring and early summer.
FOR INFORMATION ON WHOLESALE PRICING OPTIONS, PLEASE CONTACT US HERE